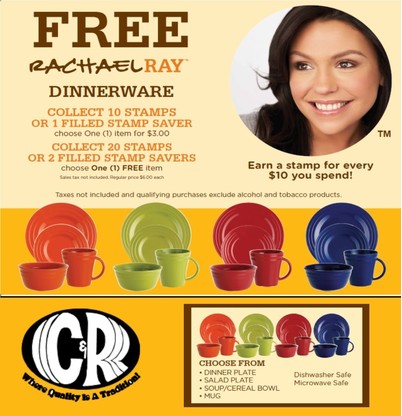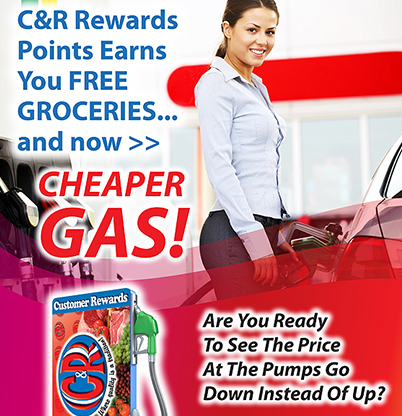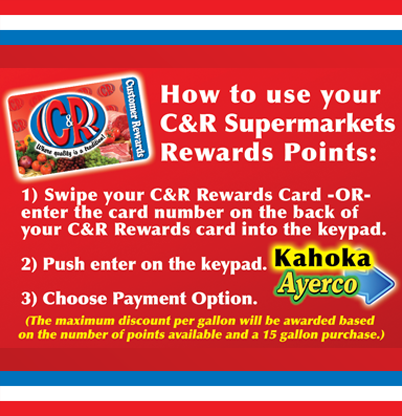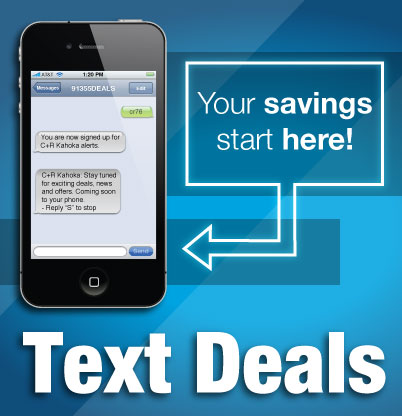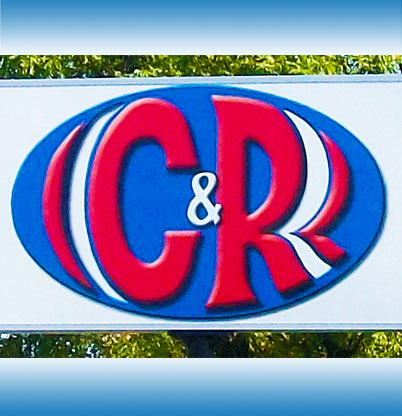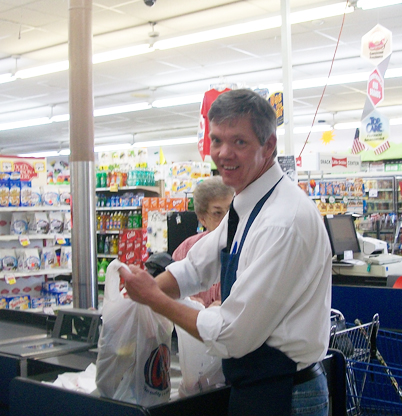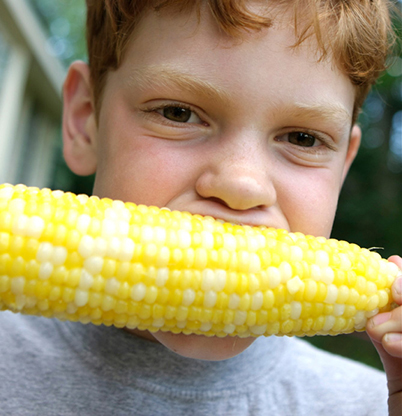 Rachael Ray Dinnerware
Earn FREE Rachael Ray dinnerware. Earn a stamp for every $10 you spend! Collect 10 stamps or 1 filled stamp saver - choose ONE item for $3. Collect 20 stamps or 2 filled stamp savers - choose ONE FREE item.

Cheaper Gas with C&R Rewards Points
Shop at C&R Market and earn C&R Reward points toward valuable gas discounts.
Purchase any or all of the advertised Gas Reward Items and you will receive an even bigger savings at the pump.
You will save from 1¢ to 10¢ on each gallon of gas for each Gas Reward Item you purchase.
All discounts are up to a maximum of 15 gallons.
C&R Reward Points NEVER expire. Use your gas discount at your convenience.
Gas Reward Items will be reflected as bonus reward points on your C&R receipt at time of purchase. Shop Where You're Rewarded!
C&R Supermarkets Rewards Points
1) Swipe your C&R Rewards Card -OR- enter the card number on the back of your C&R Rewards card into the keypad.
2) Push enter on the keypad.
3) Choose Payment Option.
Sign Up Today!
Text cr76 to 91355DEALS (913-553-3257) to opt-in to receive text messages from C+R Kahoka. Additional Charges may apply-please check with your service provider.
Welcome to C&R Markets - Kahoka, Missouri
C&R Market in Kahoka, MO, opened in 1981 and is proud to be a part of the local community. C&R takes pride in offering exceptional customer service, an outstanding variety of quality cut meats, fresh produce and grocery items. Come visit and let us show you how a small-town store can give you big-time value.
Meet the Manager
For the last 27 years, Joe Pflum has been working for C&R Market in Kahoka. He is very knowledgeable about the company and is always ready and willing to serve and assist you.
What's In Season?
Sweet sweet corn! Try roasting some on the grill today for a delicious taste of summer!